SHOT SHOW 2020
2 weeks from today we will be on the show floor reporting to you, our SINGLE SHOT COMMUNITY, everything of importance to you. Our entourage will include Van Dee's, Brandweins (Dennis of YouTube video fame), Emily/James, Eric/Krystal and, of course, Marty/Ruth. We expect to divide and conquer with tasks including, "What's Up with Thompson Center" literally, an SSK-50 update with our friends at Lehigh Defense/SSK, meeting with Quality Cartridge (you can guess the topic), seeking out holster options, meeting with Fred of Choate (yes again you can guess), and hosting a meet/greet for our industry partners (over 30) on Tuesday night! Stay tuned knowing that we work for you.
Anybody's guess! They've already announced more budget bolt gun options but can't seem to put a finger on why, for the second extended period this year, frames haven't shipped in months nor why availability of Prohunter stockset parts have stopped as well. Trust me when I say I've made a pest of myself trying to find out. We are out of most categories as is everybody else in the industry. I've been on record as defending T/C, but this lack of information is inexcusable. Period. Maybe by Shot Show the log jam of product and info will clear.
Marty quit whining and give us some GOOD news. OK I can do that. While we wait for production to resume, sales of the SSK-50 have even ratcheted up another notch. To this minute we have presold 321 units and here is what we recommend. GET IN LINE! GET YOUR ORDER PLACED ON THE
HAUSOFARMS.COM
SITE, SELECT "MONEY ORDER" AT CHECKOUT. DO NOT PREPAY! We will collect payment when your frame is ready to ship. If you are waiting for there to be units on the shelf, that date just keeps getting pushed back. From first hand experience with SSK-50 prototype frame and a 375JDJ chambered barrel by SSK, that 220 lb Razorback stood no chance. You are gonna love it. Remember it's 100% crossover compatible with everything you already have G1 Contender.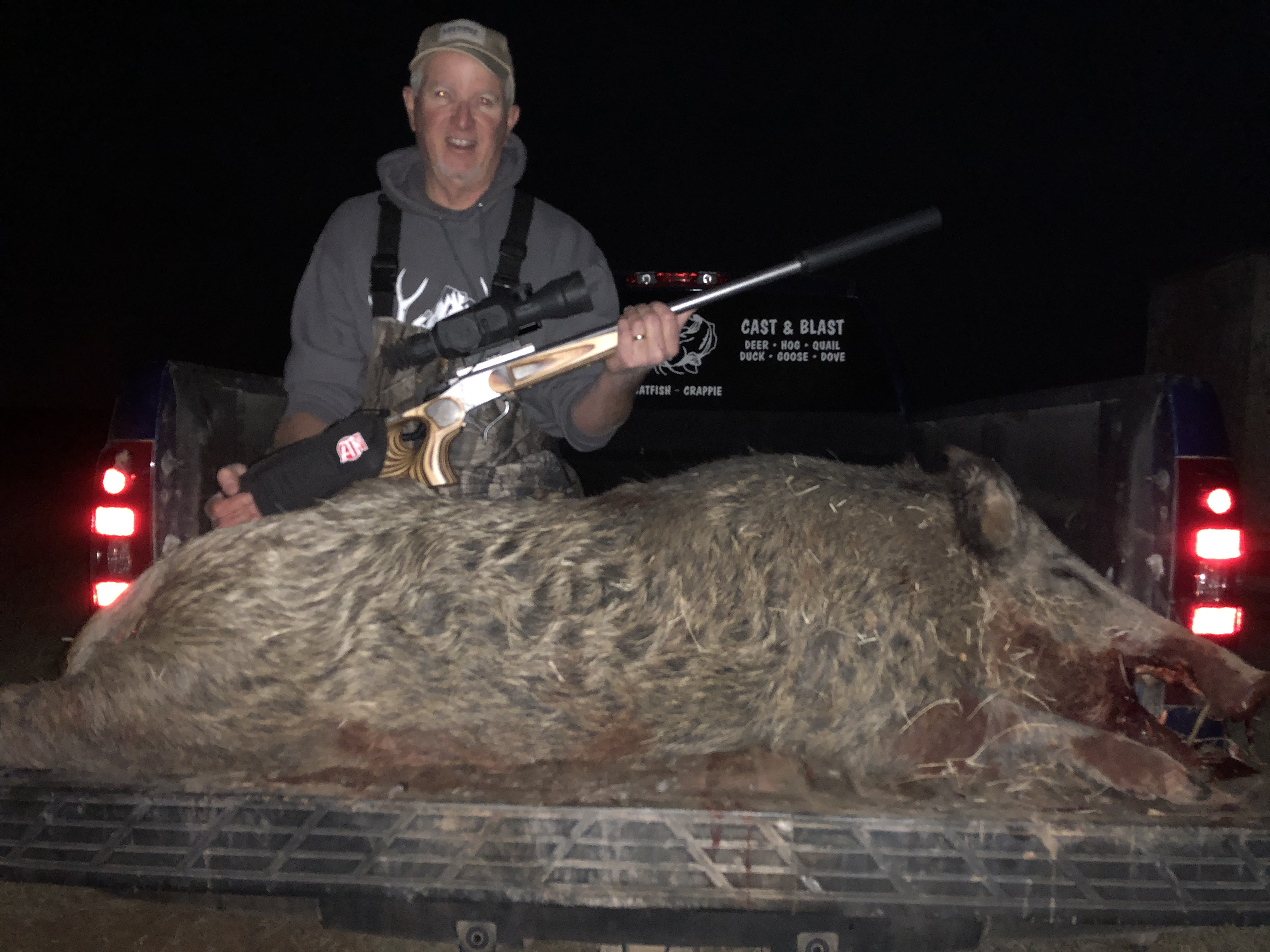 With your purchase of ANY T/C or MGM
ENCORE
barrel you will receive a FREE T/C Base/Ring Combo FREE--3 options available, 1" medium, 1" high or 30mm high, your choice. Again, Encore barrels only, while supplies last. Simply type in your base/ring combo choice in the comment box at checkout or call Marty at 636-359-0104 if you are unsure about size needed. You can see them here:
https://bit.ly/37QdXrP
Be Safe and Shoot Straight.
Marty Ebbinghaus

Direct: 636-359-0104